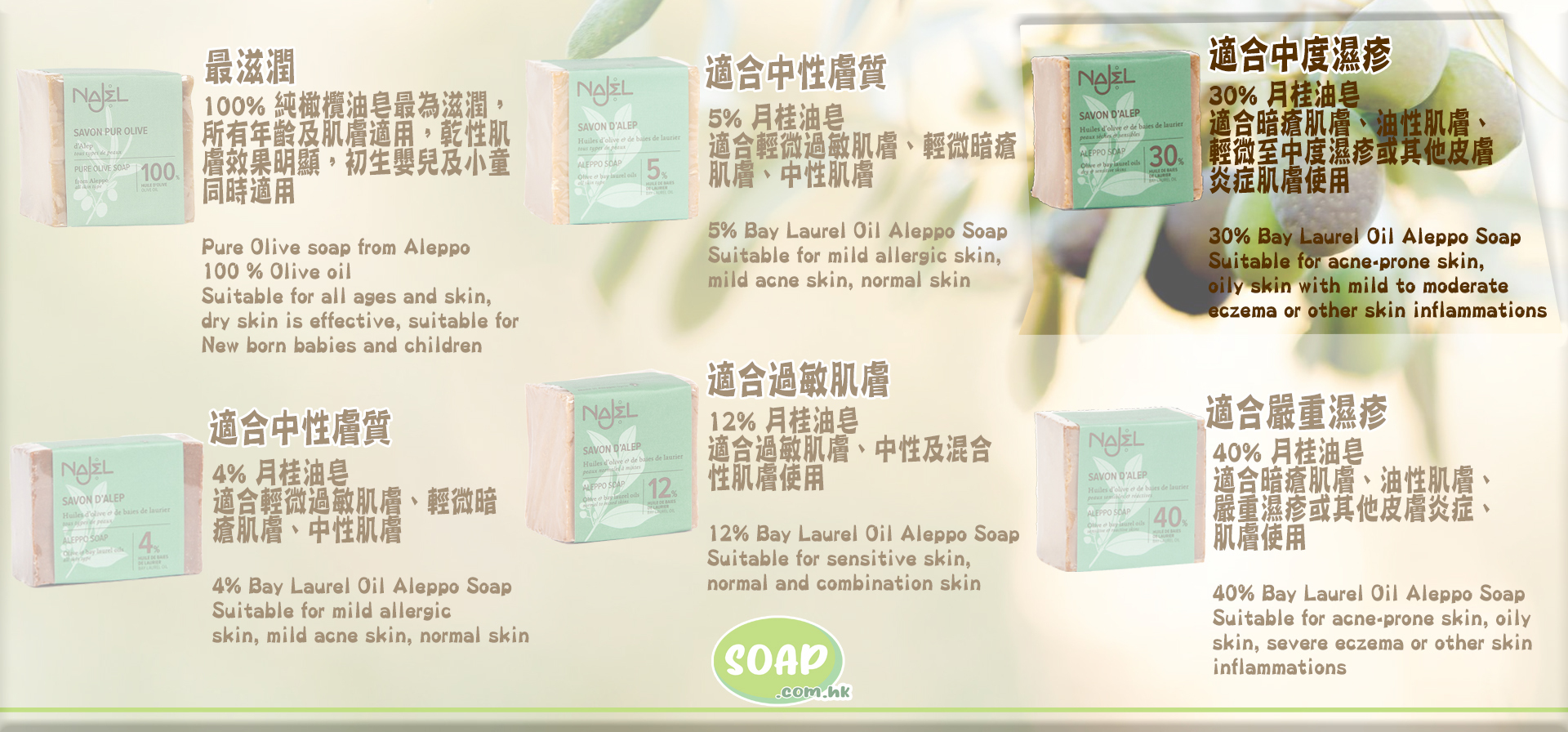 NAJEL 30% ALEPPO SOAP 185G
Dry & sensitive skins
This proportion of Olive oil to bay laurel oil provides a treatment specially adapted for highly sensitive or problematic skin.
To be used a few times per week. This soap will cleanse your skin whilst keeping it moisturized.
Description
Thanks to the combination of nourishing olive oil (70%) and regenerating bay laurel oil (30%), the Aleppo soap has the ability to cleanse your entire body leaving the skin feeling moisturized.
The special composition was adjusted to be used on a daily basis for all skin types. It nourishes the skin naturally.
Suitable for dry or sensitive skin
Can be used on body, face, or hair
Content: 170g
Made in Aleppo, Syria
INGREDIENTS: SODIUM OLIVATE, AQUA (WATER), SODIUM LAURELATE, GLYCERIN, SODIUM CHLORIDE, SODIUM HYDROXIDE.