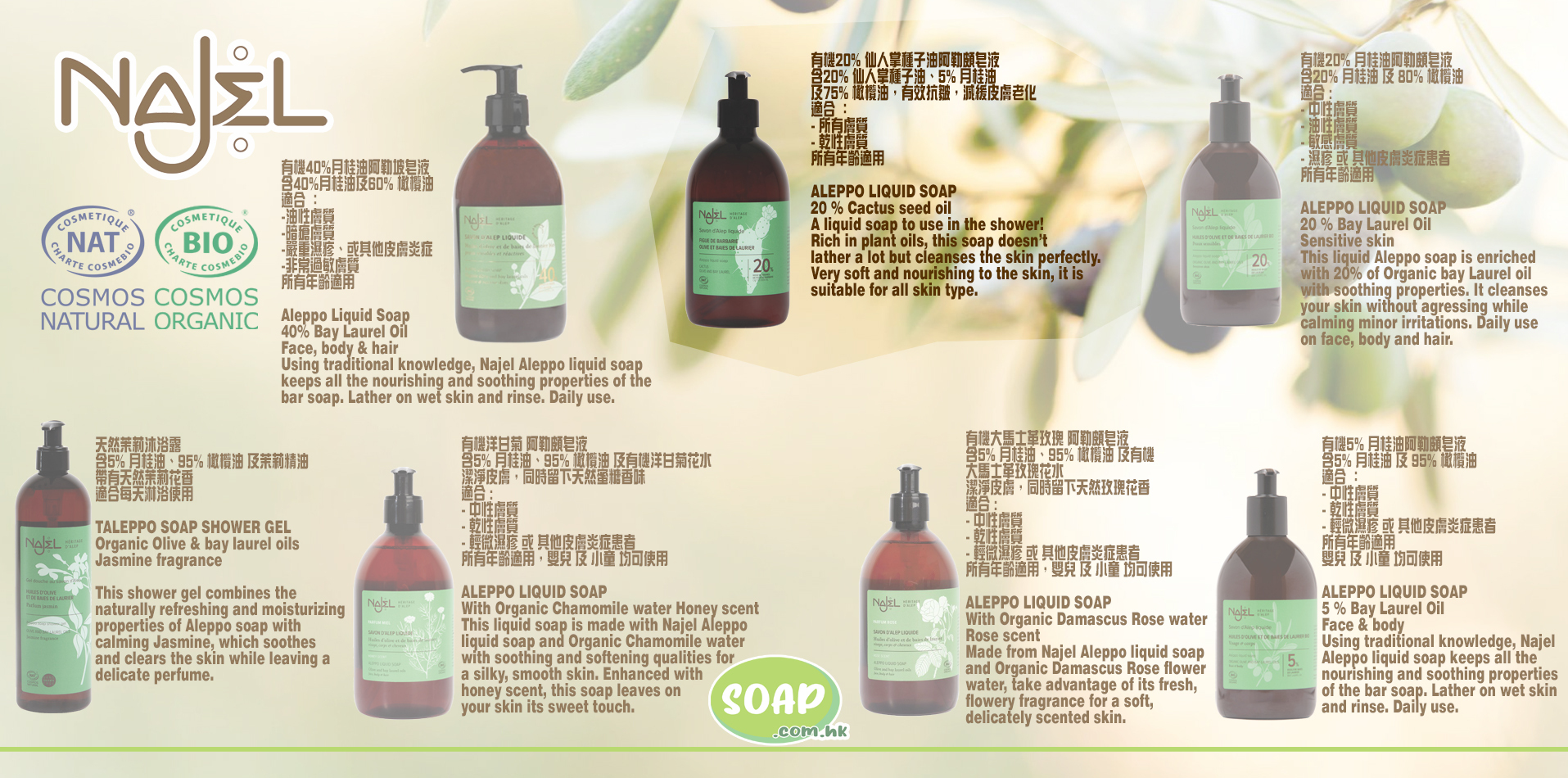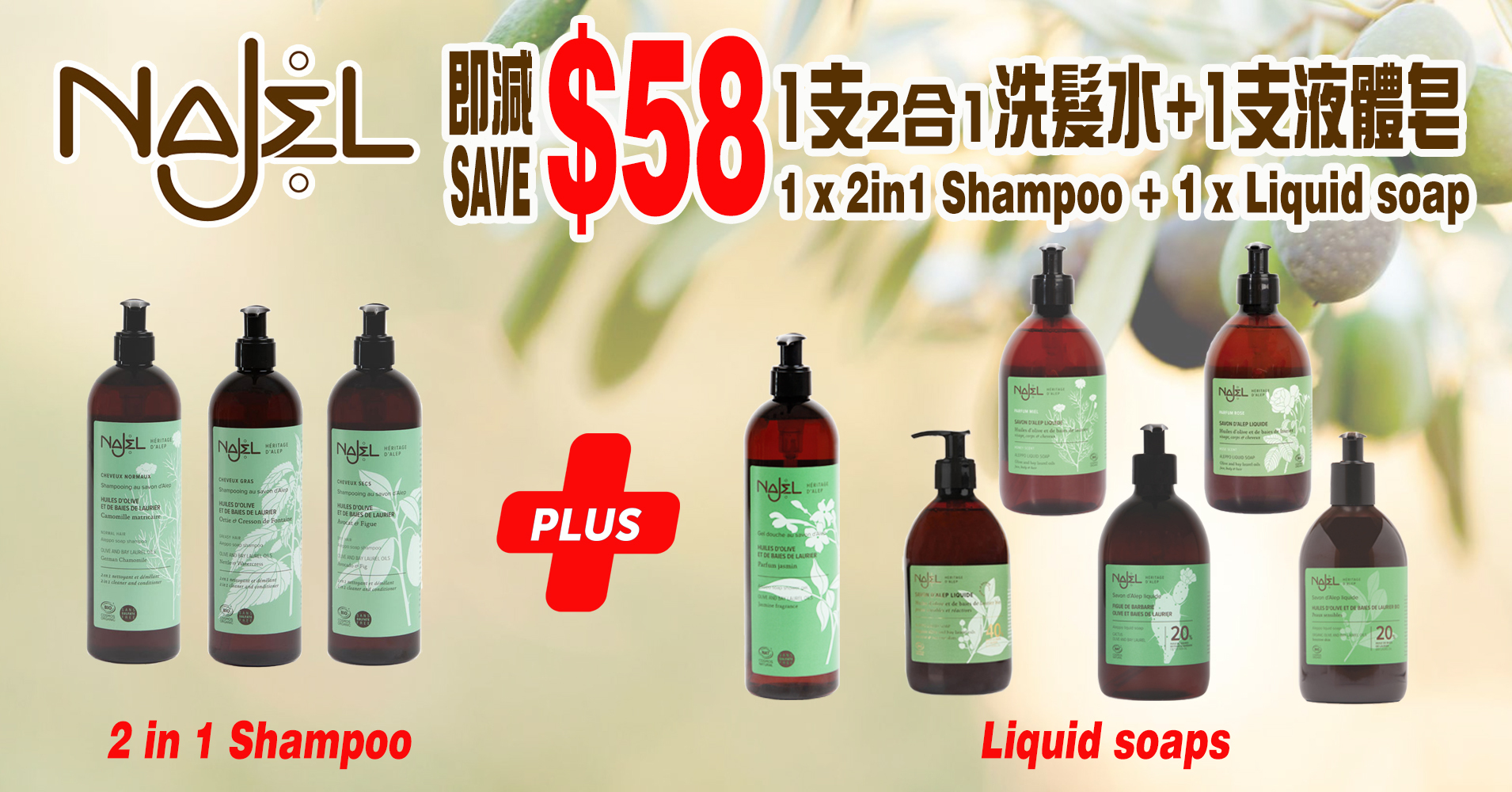 Najel - Aleppo Liquid Soap 20% Cactus Seed Oil 500ml
Najel's 20% Cactus Seed Oil Soap is made with 20% Rare Cactus Seed Oil, 5% Laurel Oil and 75% Organic Virgin Olive Oil, the same ingredients used in Aleppo soap,
So if you don't like using hard soaps, you'll find the same benefits as Aleppo soaps.
This Aleppo liquid soap contains precious oils with nourishing and soothing properties, so it is suitable for all skin types, especially dry and sensitive skin.
Cactus seed oil is rich in vitamin E and a lot of essential fatty acids, which can effectively prevent the damage of free radicals.
Especially suitable for dry, tired and mature skin, it deeply nourishes the skin and slows down skin aging.
Leaves your skin soft and irritated after use.
Najel Aleppo Soap is suitable for daily use, hand washing, face, body and hair.
Since Najel's products don't contain any chemical foaming agents, they won't lather as much, but that doesn't mean they don't clean well.
It is packaged in an amber PET bottle, which protects the liquid from extraneous light that could affect its efficacy.
How to use:
Pour an appropriate amount of soap into the palm of your hand, apply evenly to the face, body or hair, then rinse off with water.
Recommended skin type: (for reference only)
- All skin types
- dry skin
Suitable for all skin types: hair, face, body
Ingredients:
Water, Potassium Olivate*, Potassium Cactate, Glycerin, Potassium Laurate*, Sodium Benzoate, Potassium Sorbate, Potassium Hydroxide.
*Made with organic ingredients. 99.2% of the total amount of natural origin.
Cosmos Natural is certified according to the Cosmos standard by Ecocert Greenlife, available at http://cosmos.ecocert.com
Liquid Volume: 500ml
Origin: France
Preservation Method: Store in a cool place and avoid direct sunlight.
Warnings and Contraindications:
Avoid contact with eyes, for external use only.
Reminder:
- Do not use if there are wounds, inflammation or skin irritation.
- Discontinue use if skin redness, irritation, itching, swelling or other symptoms appear.
- Keep out of the reach of children.
- If it gets into eyes accidentally, rinse with water.
- If you experience any discomfort after use, stop using it and seek medical attention immediately.