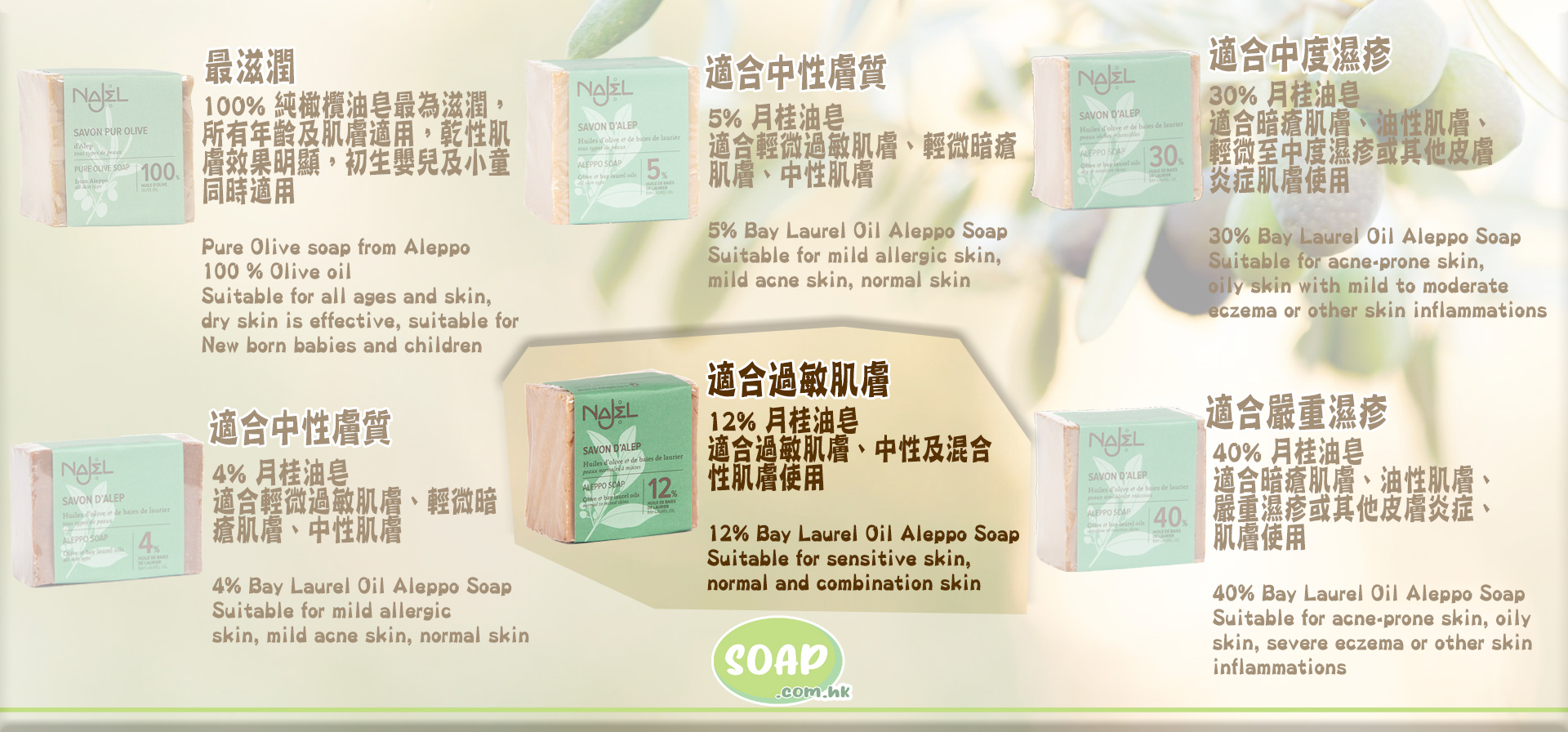 NAJEL 12 % ALEPPO SOAP 185G
Normal to mixed skins
It cares for the skin with a combination of nourishing Olive oil and revitalizing bay laurel oil.
Its specific composition was studied to find an ideal daily soap for normal to combination skin.
Description
Thanks to the combination of nourishing olive oil (88%) and regenerating bay laurel oil (12%), the Aleppo soap has the ability to cleanse your entire body leaving the skin feeling moisturized.
The special composition was adjusted to be used on a daily basis for all skin types. It nourishes the skin naturally.
Suitable for normal or mixed skin types
Can be used on body, face, or hair
Content: 170g
Made in Aleppo, Syria
INGREDIENTS: SODIUM OLIVATE, AQUA (WATER), SODIUM LAURELATE, GLYCERIN, SODIUM CHLORIDE, SODIUM HYDROXIDE.